2023 Master Ra's Valor Cup Registration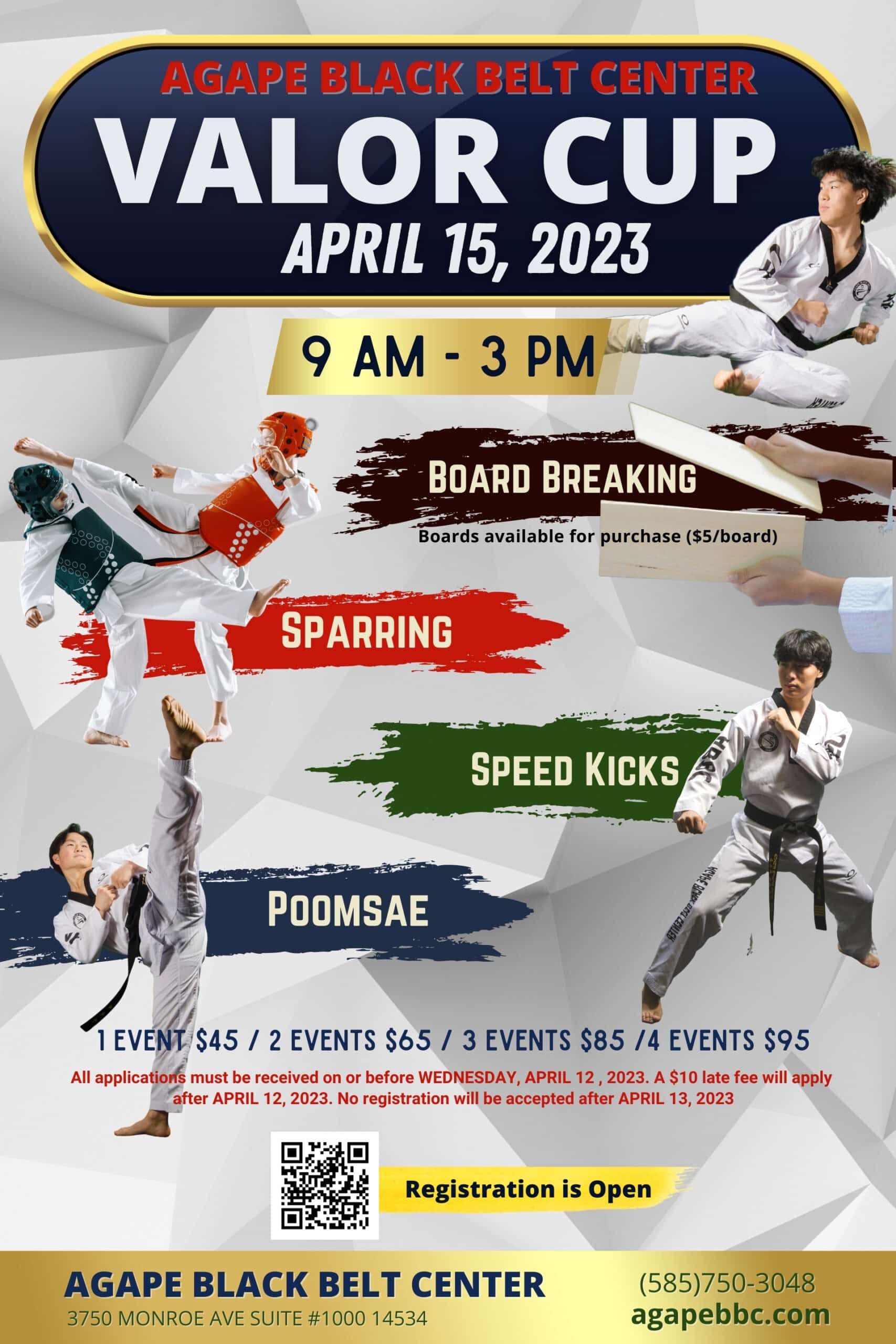 Dear ABBC Students and Parents,
ABBC is excited to announce Master Ra's 5th Valor Cup on Saturday, April 15th! Master Ra's Valor Cup is the perfect place to start competing and testing your skills!
The Goodwill tournament allowed martial artists to hone and test their skills in a safe environment, strongly motivated students and allowed competitors to build new friendships. This is a great opportunity for you or your student to enhance your skills, gain competition experience, and have fun!
All levels and ranks are welcome! Divisions will be organized by rank, gender, and age. We strongly encourage all students to compete, whether it be in Poomsae, Sparring, Board breaking, Speed Kick, or all four!
We hope to see students train hard in the weeks to come and bring their best into the ring!
Don't miss this opportunity to test your skills and have some friendly competition with your classmates! Everyone's journey starts somewhere, discover your potential at the 2023 Valor Cup!
Respectfully,
John Ra
Master Instructor
AGAPE BLACK BELT CENTER, LLC 
3750 Monroe Ave Suite #1000 Pittsford, NY 14534
Office (585) 750-3048
***All applications must be received by Wednesday, April 12, 2023. No registrations will be accepted after April 13th.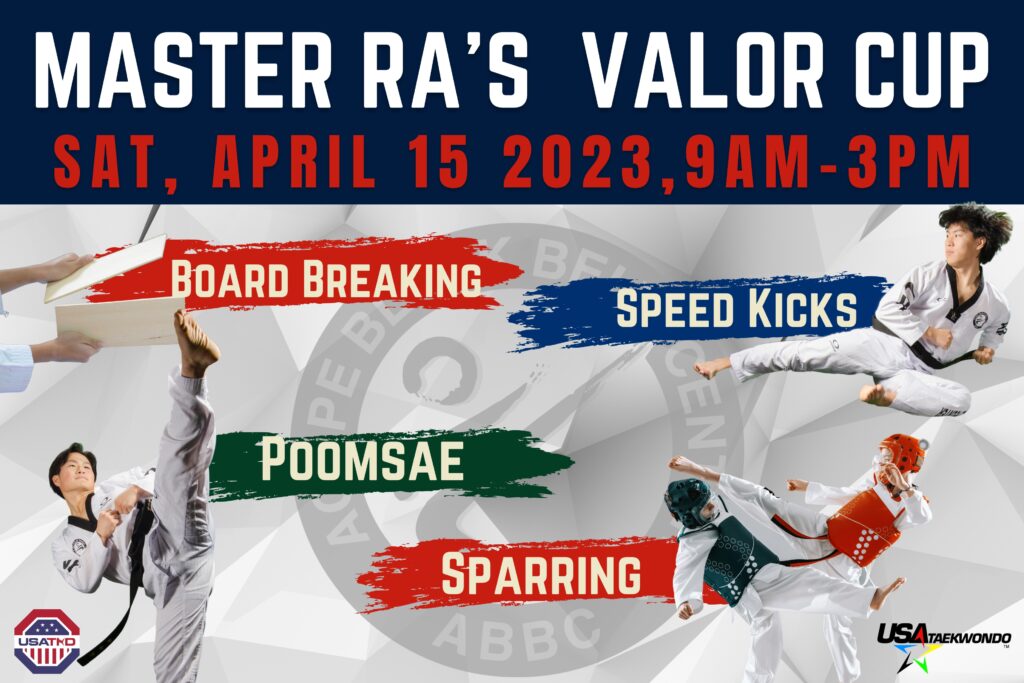 The 2023 Valor Cup Registration is CLOSED.