Published:
November 17, 2021
Half Day Camp (Early Dissmissal Day)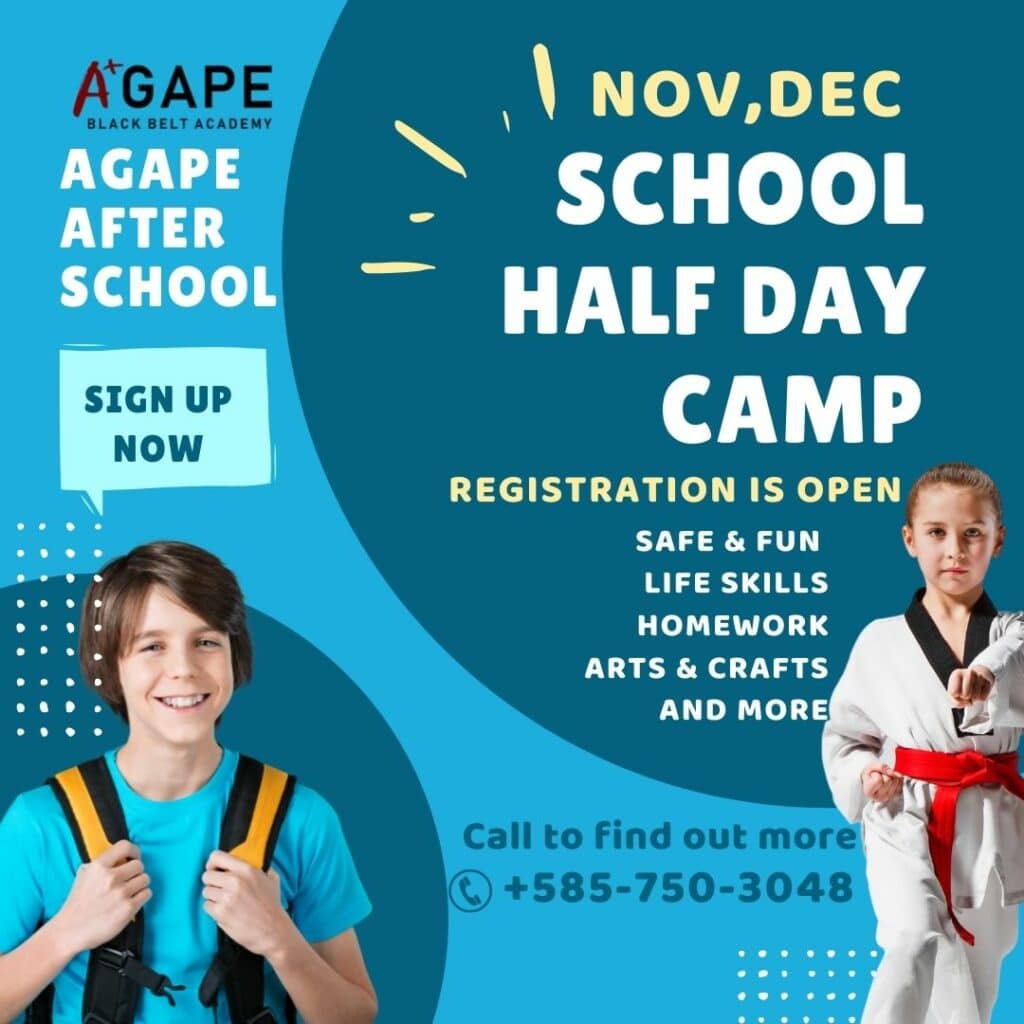 Hello Parents, 
We hope that everyone is well and healthy as we enter into the colder season!
With the end of the year and the holidays coming around, we noticed that Pittsford schools have half days. 
Agape Black Belt Center will be providing 'Half-Day Camps' for the Agape Students.
Half-Day Camp Hours: 12 pm to 3:00 pm ($39) or 12 pm to 6:00 pm($59). (check with the school and let us know)
Campers should bring a packed lunch, reading material and/or academic work, and a water bottle.
No electronics during camp.
ABBC will still have regular TKD classes that day!
If there are any other questions or concerns, email 'agapeblackbeltcenter@gmail.com or call us at (585)-750-3048! 
Stay Healthy! 
Published: November 17, 2021
Categories: Camp