Agape Black Belt Center
Children's TaeKwonDo (Ages 6+)
Children's classes at Agape Black Belt Center are developed for young TaeKwonDo students in a curriculum that encourages confidence and breeds accomplishment. Students will carry these skills with them as they enter new phases of life with a more enthusiastic and optimistic approach.
Children's TaeKwonDo (Ages 6+)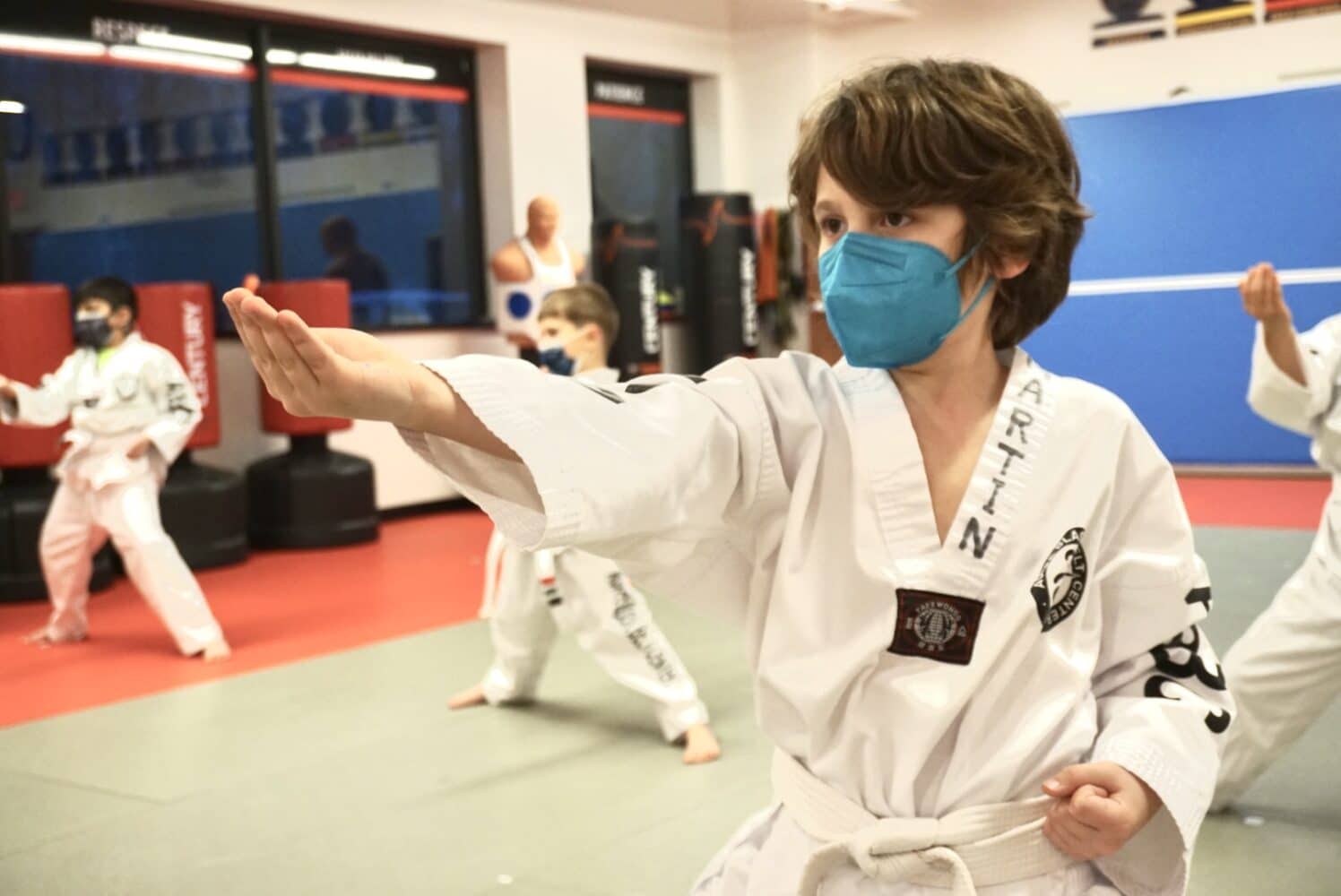 Why Martial Arts?
TaeKwonDo builds character through the training of discipline and respect. Agape Black Belt Center instructors work with students through the philosophy of positive reinforcement.
We are confident that your child will build and maintain lifelong habits that will undoubtedly lead to greater success in school, sports, and behavioral leadership.
Agape focuses on the disciplines that will help students to set goals, accept responsibility for their actions, hold greater concentration, and exude confidence in their everyday lives. Our students carry themselves with a sense of pride, a strong moral compass, and the ability to resist unwanted pressures.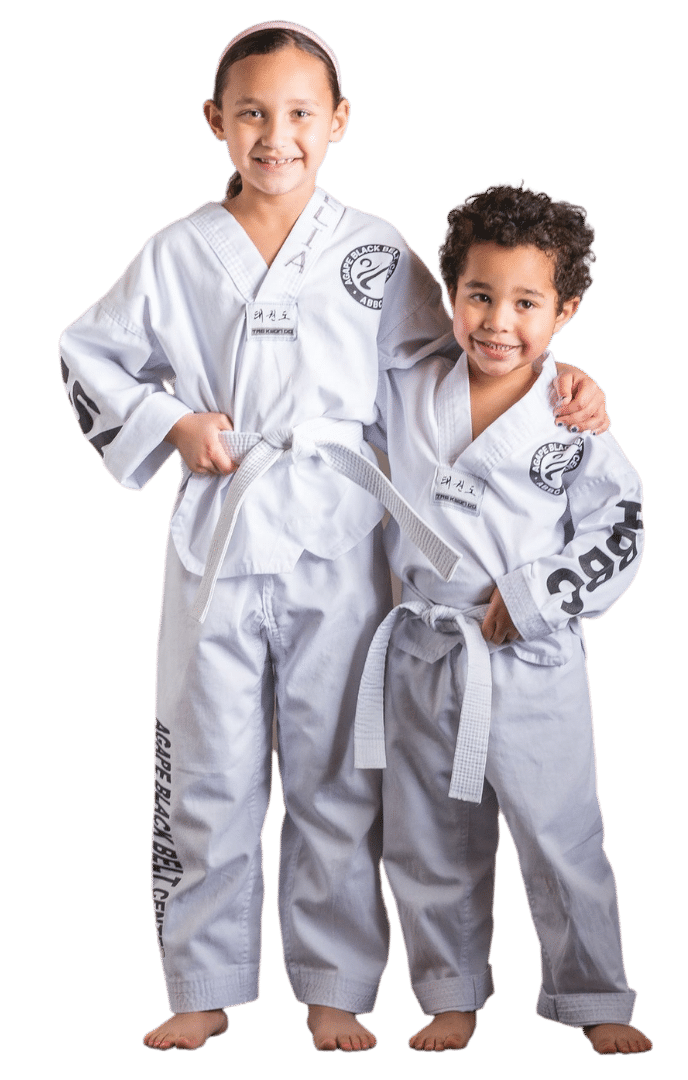 Physical Benefits of TaeKwonDo
You know your child spends more time being sedentary on iPods, iPhones, and iPads, which leads to many chronic health problems according to the American Council on Exercise. This is the obvious reason kids should do martial arts in this day and age – to get active and moving. The martial arts offer many benefits, but when it comes to fitness, becoming a true martial artist means becoming a supremely fit person.
Mental Benefits of TaeKwonDo
Martial Arts classes are not only a great means of exercise for our little bundles of energy, but also a valuable supplement to academic education. Kids learn to set and achieve goals, which builds self-confidence. In addition, kids learn leadership skills and develop lasting friendships among their classmates.
Martial Arts Training at Agape Black Belt Center is truly an investment in your child's future! Martial Arts training has been shown to greatly improve concentration and focus. A martial artist is taught to see, feel, and listen – both internally and externally. Tapping into intuition, fear, and courage are examples of being able to put the physical together with the mental. How often have we heard the phrase "being paralyzed with fear"? Being able to combat such a thing is what you learn in martial arts.
The best defense against bullies is confidence. More often than not, bullies will walk away when their victim has the confidence to stand up for him/herself.
Training in Martial Arts has been proven to establish healthy habits for children early in life so they become happy, healthy, well-balanced adults.
Take advantage of our Intro Program!
Black belts are not given away or sold to the highest-paying customers. People earn them, and the camaraderie and support for each other are always amazing to watch. Our family has watched so many people, adults and children transformed by the physical, mental, and spiritual power of this place. I am a parent of a student. And I hate writing reviews, but Agape is different. Come visit! One hour there and you will see for yourself!
Many years ago (~15) when living in Raleigh, NC, I studied taekwondo (TKD). Comparing to my initial TKD center, Agape Black Belt Center is an EXCELLENT school. The Ra family is just amazing! Practicing and learning TKD will transform you inside and out. My 7-year old son has been practicing for almost 1 year and he loves it. He practices TKD at home and is so eager to learn. 🙂 He is more confident and respectful. He is just simply happy to go to TKD classes and see his friends. I really recommend this center.
Master Ra is the top rate. He demands the best and uses compassion as well as a rigorous curriculum to achieve it. The change in our sons has been wonderful to watch. They have gained confidence, discipline, self-control, and concentration, which has translated to other areas. I cannot speak highly enough of the Ra's and Agape Black Belt Center.