Published:
January 26, 2022
2022 Summer Camp Registration is OPEN!!!
Hello ABBC parents!
We hope you and your family are staying warm! Despite the challenges, last year's ABBC summer camps were a huge success and we have countless families throughout Rochester who are raving about how safe, fun, clean, and AWESOME our camps were for their kids!

If I could select 100 stars, it still wouldn't be enough!
 ABBC has changed my life. My son has been attending summer camp, after-school and Tae Kwon Do classes. He is excelling everywhere! The team at Agape goes above and beyond. They are courteous and professional while maintaining a real family atmosphere. I plan on keeping my son enrolled for as long as possible. Any family would be fortunate to welcome Agape into their lives.
– Ms. Iilana Chahill-
Click 
here 
to read more parent's reviews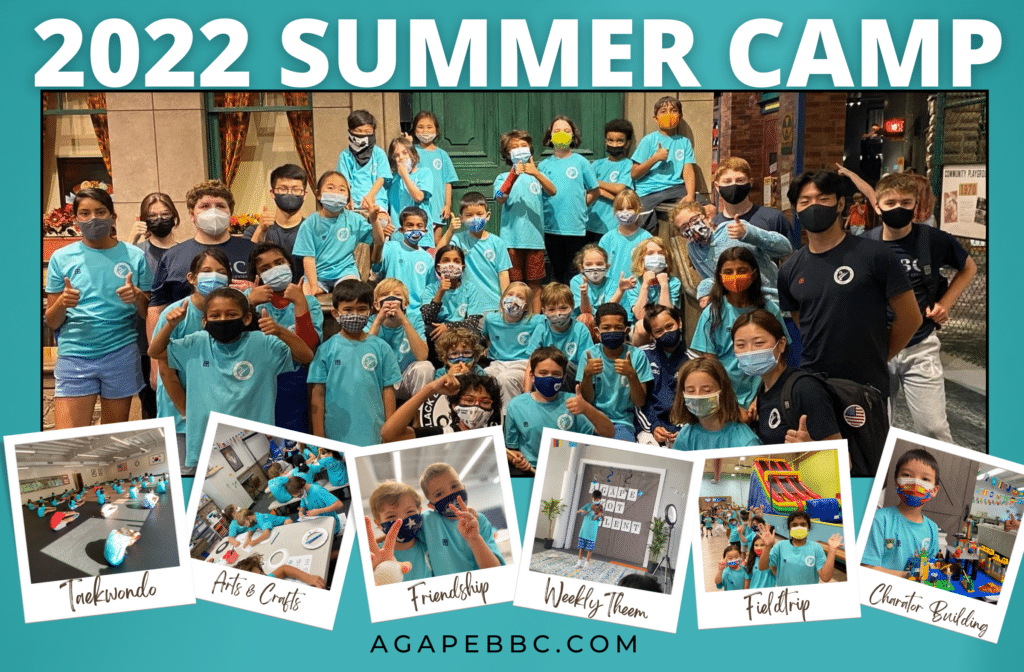 During their summer with us, your child will:
Have a blast with active team-building exercises, field day challenges, and martial arts games.
Explore their creativity with daily arts and crafts projects
Learn life skills that emphasize the importance of being respectful and teach them how to be leaders in their community.
Develop better focus for the school year and receive tutoring for their upcoming grade level.
Form long-lasting friendships in a COVID-safe environment.
Go on field trips, have pizza parties, participate in exclusive camp workshops, and more!
If you work late, we offer a late pickup at 6 pm!!
Our awesome Taekwondo summer camp is now accepting registration for children ages 5 and up to join us for up to 7 weeks this summer! Non-members are welcome!!
Your child deserves a fun, safe, and clean program that keeps them happy and active. If you have any questions, email or give us a call! We are always happy to help. To register now, use this link: