Our Camps combines the best of Martial Arts instruction with fun activities for kids, ages 6 to 16.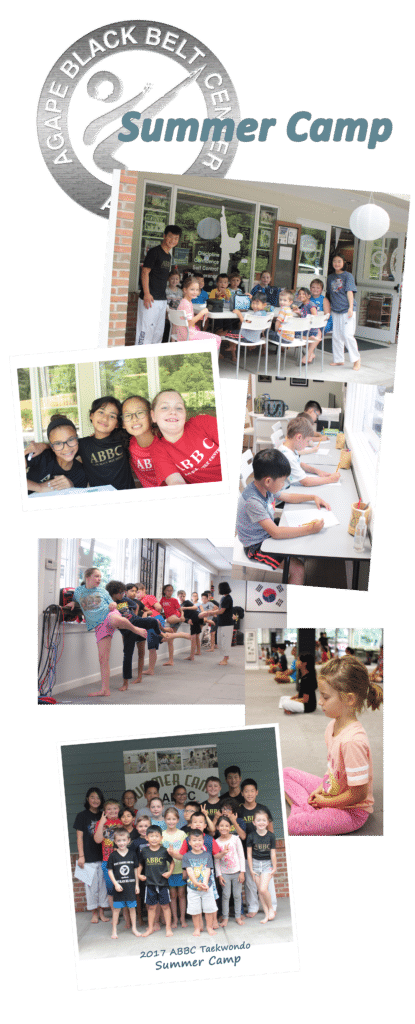 Campers will spend a fun-filled week including the following activities:
*Fun Games

*Obstacle Courses

*Bully Defense

*Safety Awareness

*Martial Arts Advancement Training

*Equipment Training,

*Team Building

*Board Breaking
Developing lasting friendships with other campers and more!
Non members are welcome.
Invite your friends and family!
No Martial Arts experience needed.
Print out application and submit to Agape Black Belt Center, LLC. 3040 Monroe Ave Rochester NY 14618
Contact us with any questions and one of our staff will get back to you.