Tigers (Ages 4 – 6)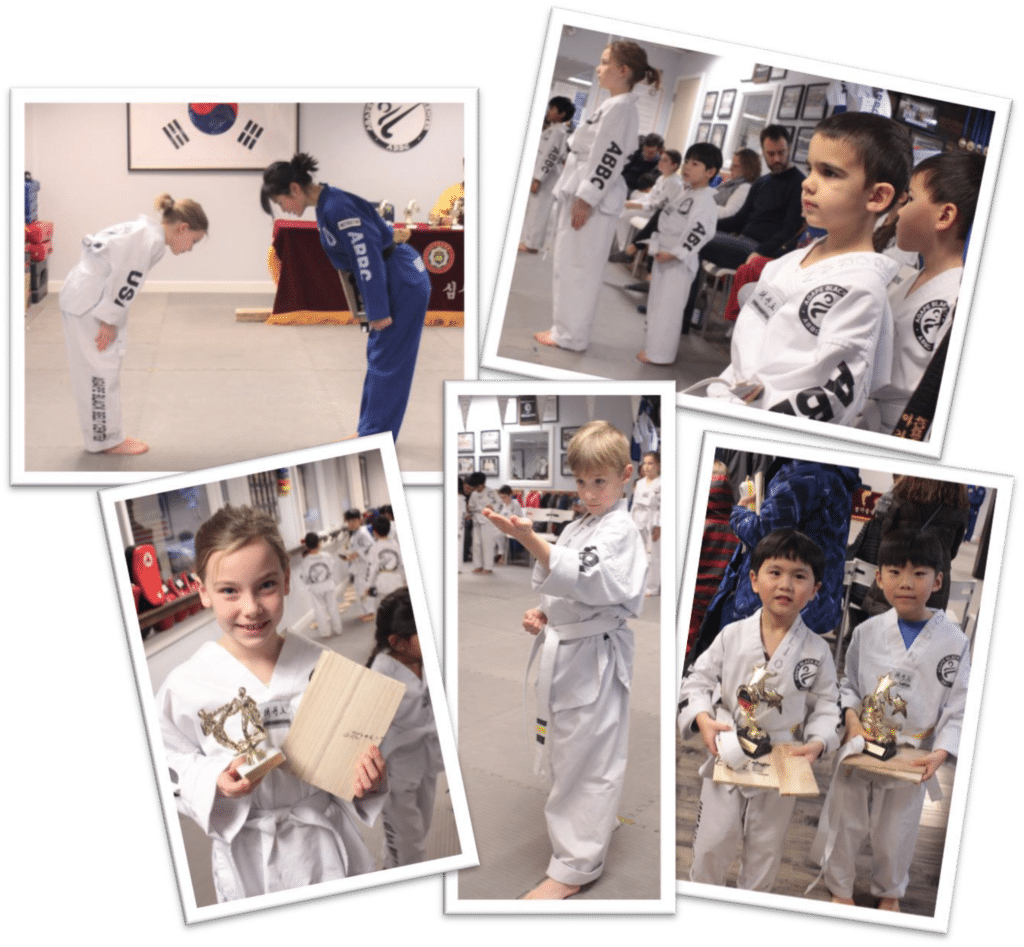 Would you like your child to learn self-control, respect and good manners?
Would you like your child to develop basic motor skills and eye-hand coordination?
What if your child could learn these valuable life skills while having a great time?
The Tigers Program at Agape Black Belt Center has been created specifically for 4 and 6 year olds to teach Life Skills, Safety Skills and Basic Martial Arts Skills.
Our program will help our child learn to control the body and focus the mind, all in an atmosphere of warmth and fun.
More information about Tigers Program
Children's ( 7 & up)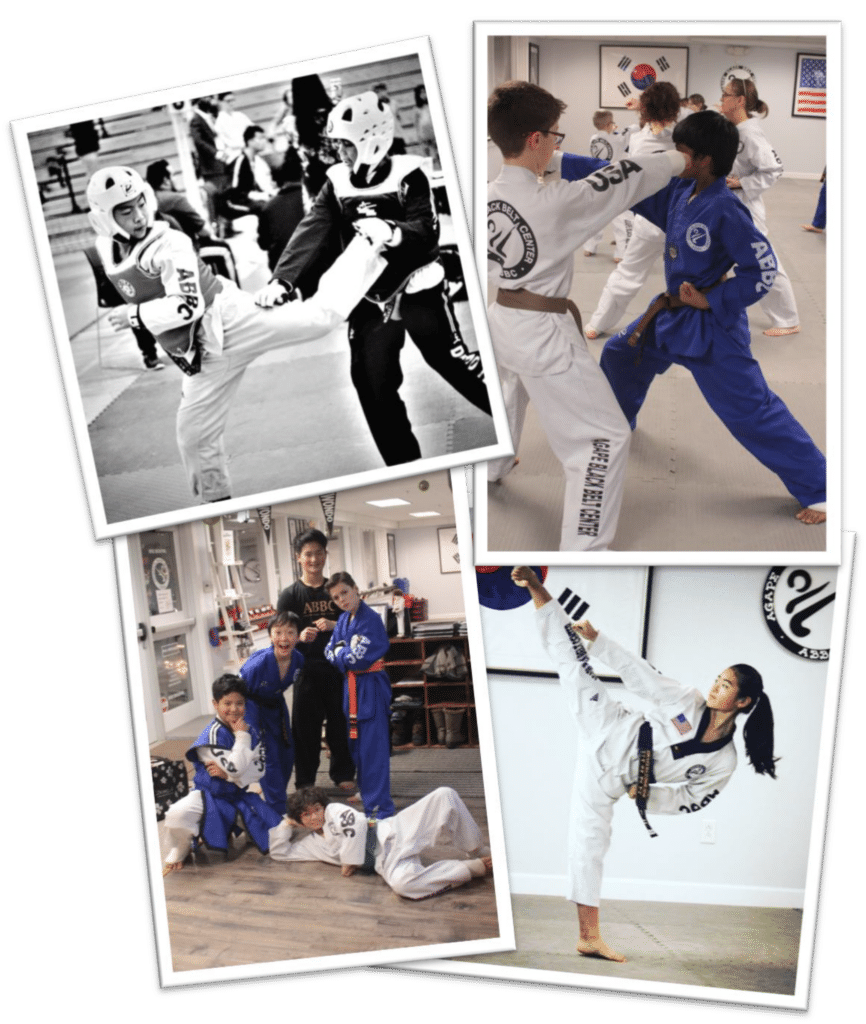 Children's classes at Agape Black Belt Center are developed for young TaeKwonDo students in a curriculum that encourages confidence and breeds accomplishment. Students will carry these skills with them as they enter new phases of life with a more enthusiastic and optimistic approach.
TaeKwonDo builds character through the training of discipline and respect. Agape Black Belt Center instructors work with students through the philosophy of positive reinforcement.
We are confident that your child will build and maintain lifelong habits that will undoubtedly lead to greater success in school, sports and behavioral leadership.
Agape focuses on the disciplines that will help students to set goals, accept responsibility for their actions, hold greater concentration and exude confidence in their every day lives. Our students carry themselves with a sense of pride, a strong moral compass and ability to resist unwanted pressures.
We encourage your family to tour our facilities and take a closer look at what our curriculum has to offer.
Youth & Adult's (13 & up)
The youth & adult TaeKwonDo program focuses primarily on traditional and Olympic skill-based TaeKwonDo training. Our classes are an excellent way to stay fit and improve your overall mental and physical well-being. With high-energy exercises, our instructors deliver the tools you need to maintain coordination, concentration and mental alertness skills. Many students believe that TaeKwonDo allows them to advance at their own pace, handle daily stress more efficiently and feel years younger.
Whether you're a beginner athlete or have prior training, Agape offers instruction at any level.