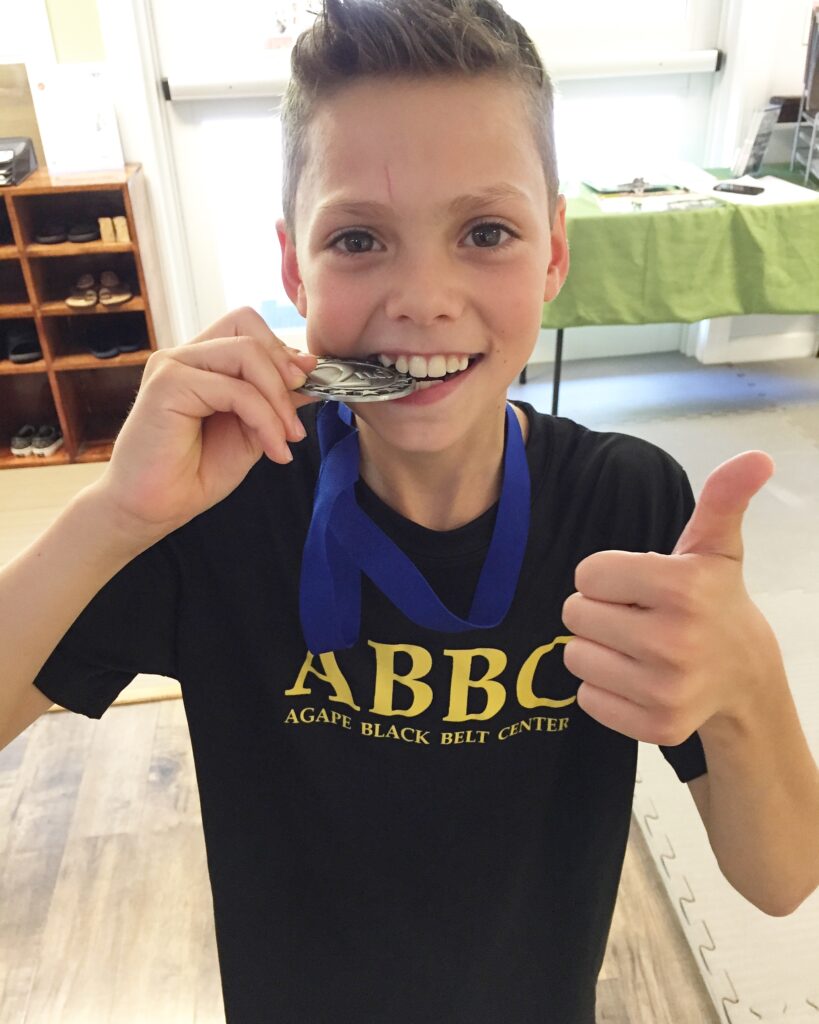 Agape Black Belt Center is the very finest in TAE KWON DO. With excellence at the core, this team of Black Belt teachers, under the leading of Master John Ra know how to bring a person from where they are to a higher version of themselves- all around! TKD is a way of life! With whom do you do life? Chose wisely!
Mrs. Vanessa Iñiguez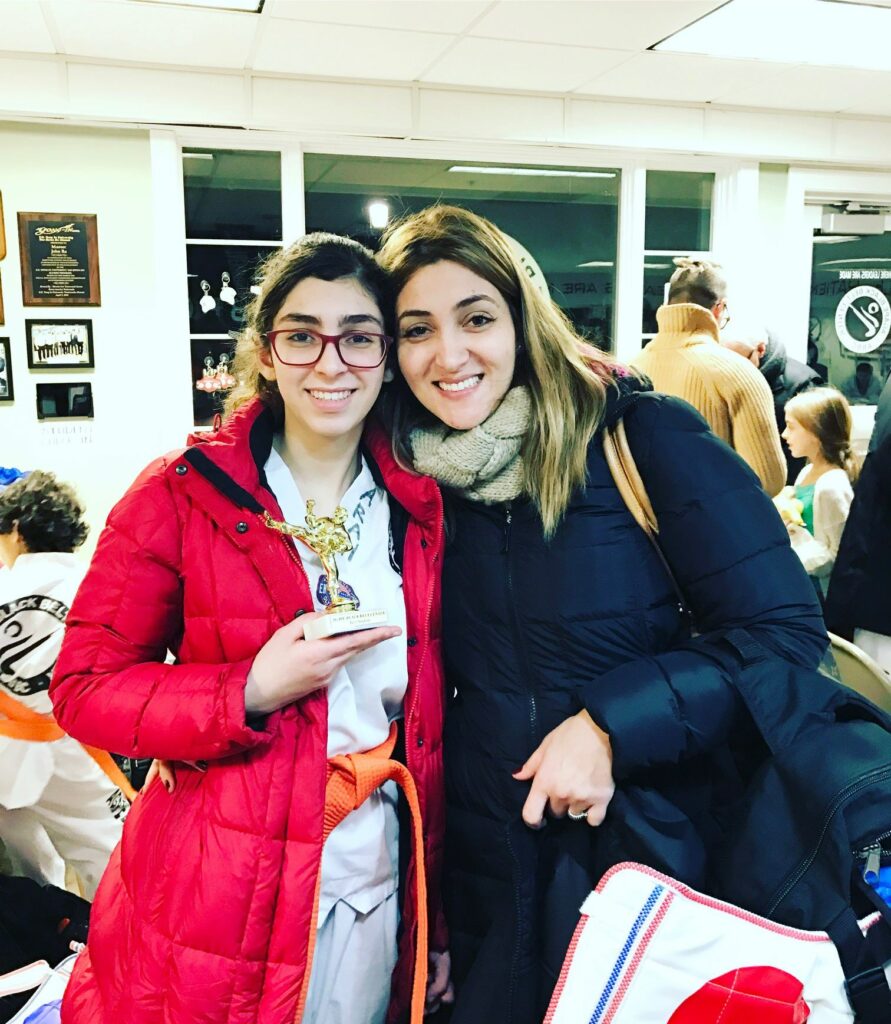 We are so proud to be part of Agape black belt center . Our kids joined the center almost 6months ago. We are so impressed with the improvements in their focus, behavior, self confidence and self control. The Ra family is a great example of the perfect family.
Hala Ashour
Agape has done so much for my son and our family! My 5 year old started last fall and had been going for several months now. I have seen a huge improvement in his mental focus, self confidence and fitness. He takes it home and practices good habits at home too.
When they get to do sparing, he can punch and kick to his heart's content in a controlled and safe environment. What great place for child to grow.
And we Love the Ra family. They are so close knit, dedicated, and are excellent teachers.
Mrs. Angela Grigg Vell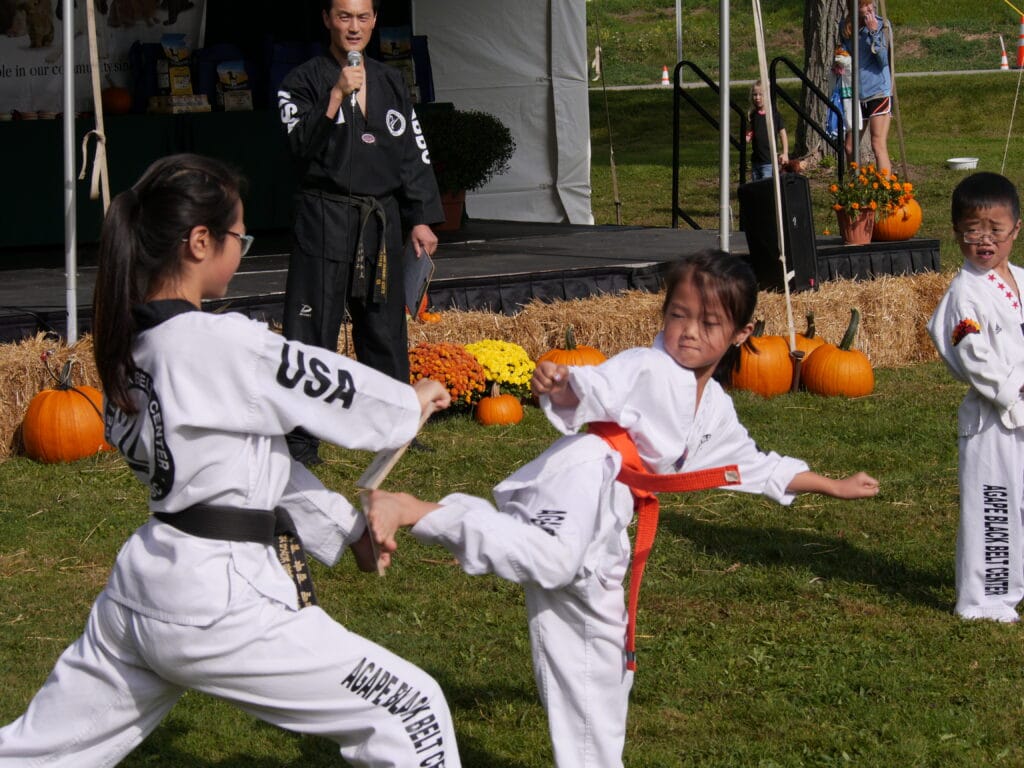 Last year, in November, we realized that out 6 year old was having trouble in 1st grade. It wasn't the academics; it was the paying attention and the following directions part of school that she wasn't getting. We decided to look for a Taekwondo program because we knew that the activities in a Taekwondo class would develop these skills in her.
After meeting with Master Ra, we knew that his traditionally run studio would be just what we were looking for.
Fast forward to today. Our 7 year old has made amazing progress in focus and following directions! We are so happy. Now she is learning leadership skills as well. We are solidly committed to Agape Black Belt Center and will be training here for years to come.
Mrs. Mary Zeigler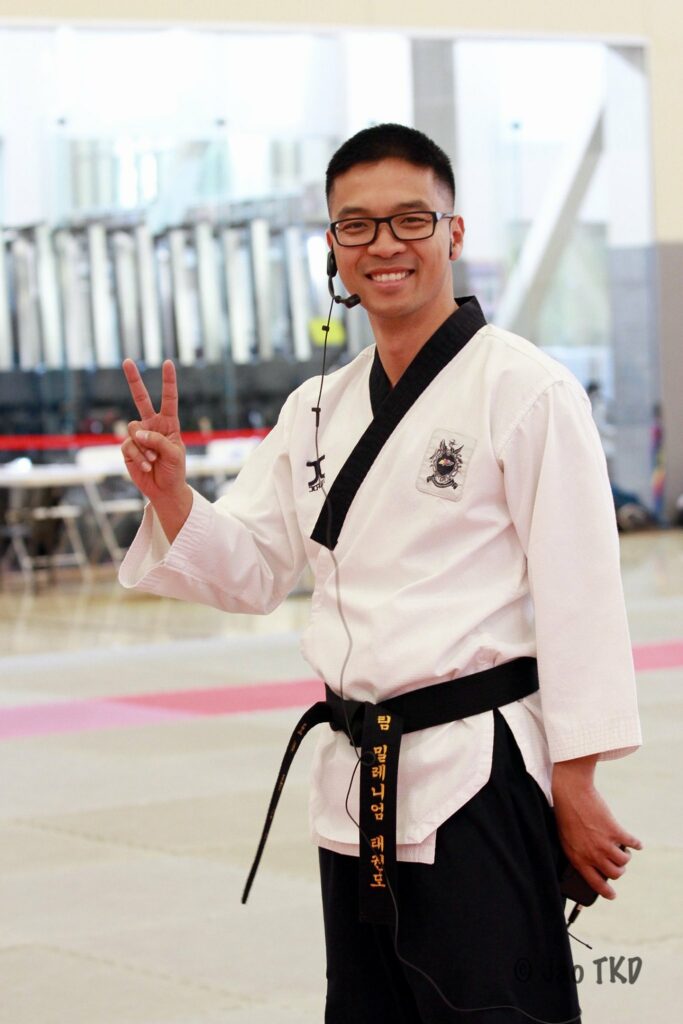 ABBC is the best! Really love all your social media posts and a fine example of what Taekwondo can offer for athletes & their families.
Master Long Nguyen (M-Team)
We got our 5yr old in to help build her confidence and it want long before we placed her sister in class also. The experience has been so good for them that my wife and I just joined this week! The Ra's training and leadership examples are top notch and the place feels like family. I cannot recommended the school high enough!
Mr. Robert W Harrison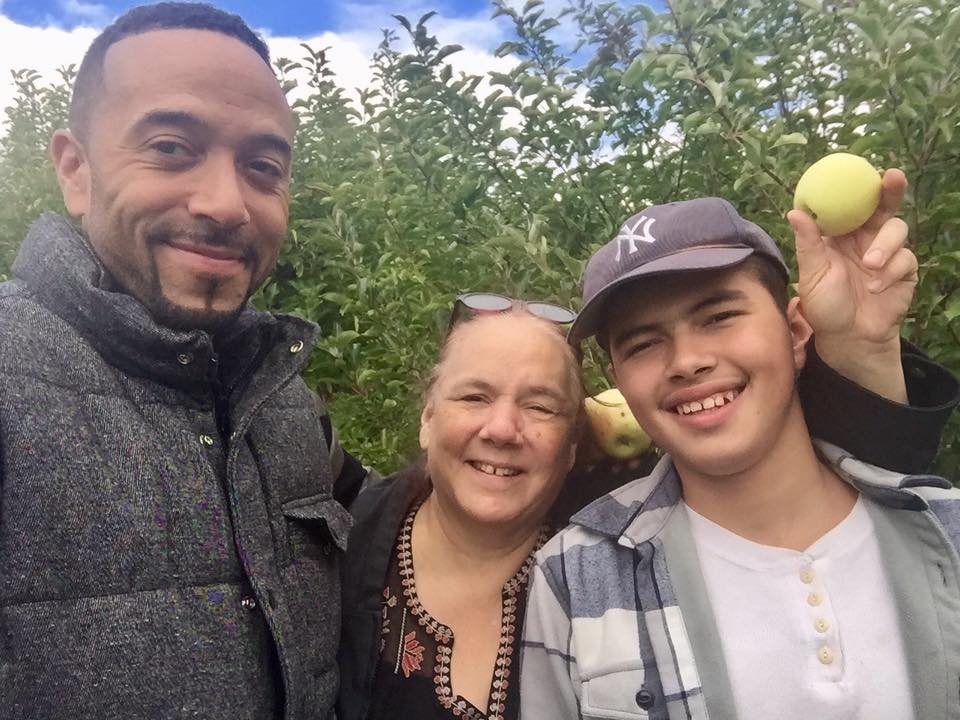 I have searched a long time to find an activity for my child on the spectrum. Not only has Taekwondo (TKD) been the perfect fit for him, it's been a great environment where he is supported, encouraged, challenged and successful! The dojo is so orderly, organized and professional; something that a kid on the spectrum really needs. Although he's the only Autistic kid in his class, the kids treat him equally and honorable. He feels a part of the group and is! He loves Taekwondo and the Ra family. We can't imagine our life without TKD now!
Ms.

Jeanine Navarro
My overall experience with ABBC has been excellent. Starting with their students up to their instructors, I was greeted with respect and professionalism. Their teachings follow the traditional way with a little modern twist. Once I've joined ABBC, I've instantly felt like I am part of a family.
Mr. Paul de Dios
Back in November/December of 2014, I signed up for a 6 month period with Agape for Taekwondo. During that time, I learned a lot about the martial art and I liked the training. One of the things that I didn't enjoy was doing poomsae which is like doing a kata in Japanese Karate. When my 6 month training period was over, I left, I never attended any of the promotional tests for belt advancement during the time I was there. One day, as I was sitting at home I felt a sense of unaccomplishment because I didn't try to go beyond what I could when I was training. I decided to go back and finish what I started. I called Master Ra, which by the way is an awesome, knowledgeable, Taekwondo instructor, and signed up again. He was very understanding about my work schedule which is an afternoon schedule and allowed me to resume my training. Training in Taekwondo has helped me a lot with my anxiety, especially having a moderate form of social anxiety, I have been able to test and advance in belt ranks. It hasn't been easy but Master Ra and his wife have been understanding of my condition and have been supportive. I like this Dojang because of the friendly atmosphere it has and I would recommend it to anyone. This is definitely not a place where you'll feel intimidated, bullied, or marginalized. That has been my experience at Agape. 감사합니다 Thank you sir!
Jerry B.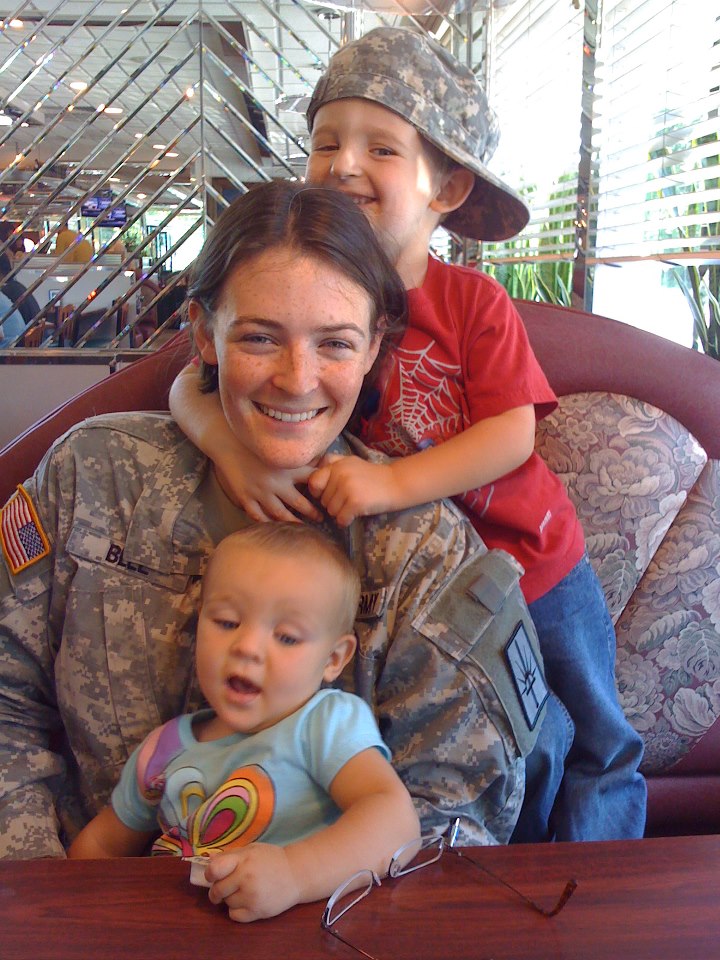 I love ABBC! They are a family and the martial arts education you receive is top notch. Even if you don't live in Rochester but are just passing through, it worth your time to stop in for a class.
Mrs.

Marie Bell
It is with great pleasure that I write this letter of recommendation for AGAPE Black Belt Center. This family-owned teaching/training venue is a treasure in our community and my 9-year-old son's future is a brighter one because of his experience with them. AGAPE provides a safe and loving environment for kids to find their inner spirit and strength while improving their self-confidence, self-esteem, self-control, and focus. They actively practice and teach respect, patience, and empathy.
My son has been a member of AGAPE for a year now. This is my personal observation:
Before AGAPE my son:

• was unable to focus, follow instructions, or complete any school work
• was in trouble at school most days for behavior
• felt bad about himself and acted out inappropriately toward other kids
• had no friends – no one wanted to be around him
• not part of any groups
After AGAPE my son:
• follows instructions and the rules at school and completes all of his classwork and homework
• takes pride in his behavior and accomplishments
• is happier across the board, able to play with other kids at school and outside of school successfully
• says positive things about himself and others, shows empathy, respect and compassion toward others, and practices mentoring
• has lots of friends at school and outside of school
• is a member of AGAPE Black Belt Center, Hochstein school of music, YMCA youth group, and maybe choir at school
The transformation that I have seen in my son is difficult to apply words to. I believe all children can benefit in some way from participating in a program with AGAPE Black Belt Center. Their teaching is strongly rooted in love, how could anyone go wrong with that!
Ms. Kimberly -Co Founder of ARTISANworks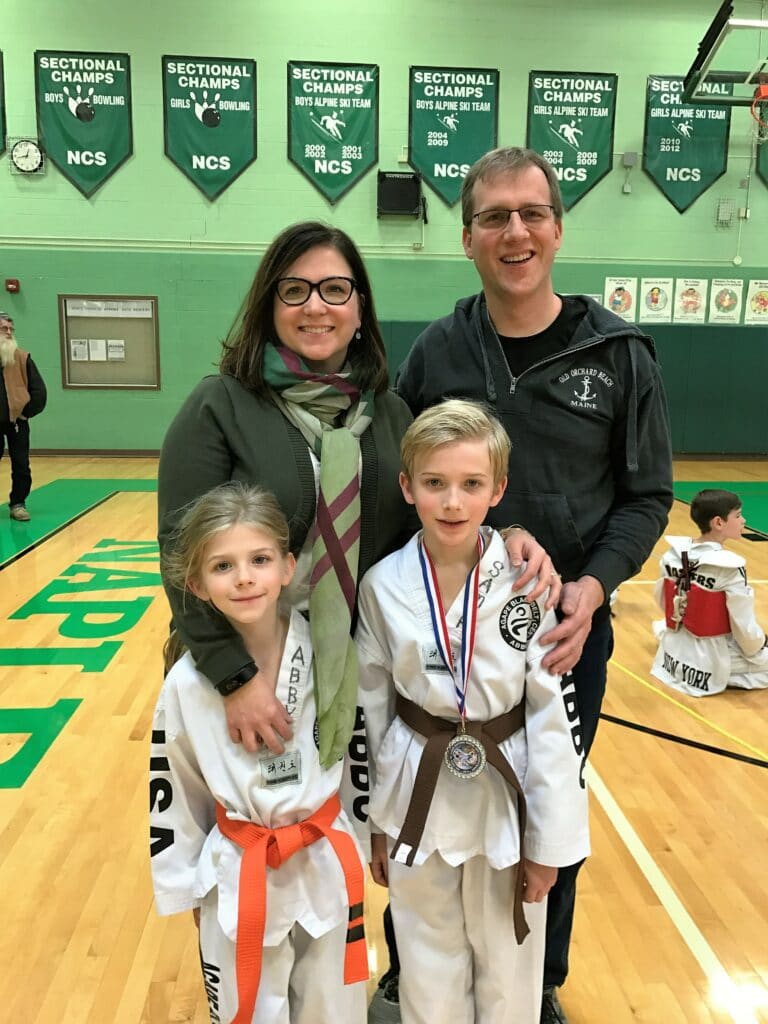 My wife and I have been very impressed with ABBC. My son (age 7) took the three trial classes in September/October 2014. After the 3rd class, Master Ra met with us and our son to discuss the classes and what my son thought of them. He wanted to make sure that my son was having fun and would enjoy the program before we signed up. I was really impressed by that – so many places are all about the money. At ABBC, Master Ra's first priority was ensuring that my son was going to enjoy coming to Tae Kwon Do. Of course my son was excited after that 3rd class, so we signed up for 6 months. I attend many of my son's classes (there are seats for parents) and he really enjoys them. Master Ra is an excellent teacher. My son will be testing for his yellow belt in a few days and is very excited to "retire" his white belt. This is a great program that teaches children about the importance of discipline, exercise, respecting their peers (establishing friendships with other kids in the class) and self defense. We will definitely be renewing when our 6 month period ends.
Mr. Hasman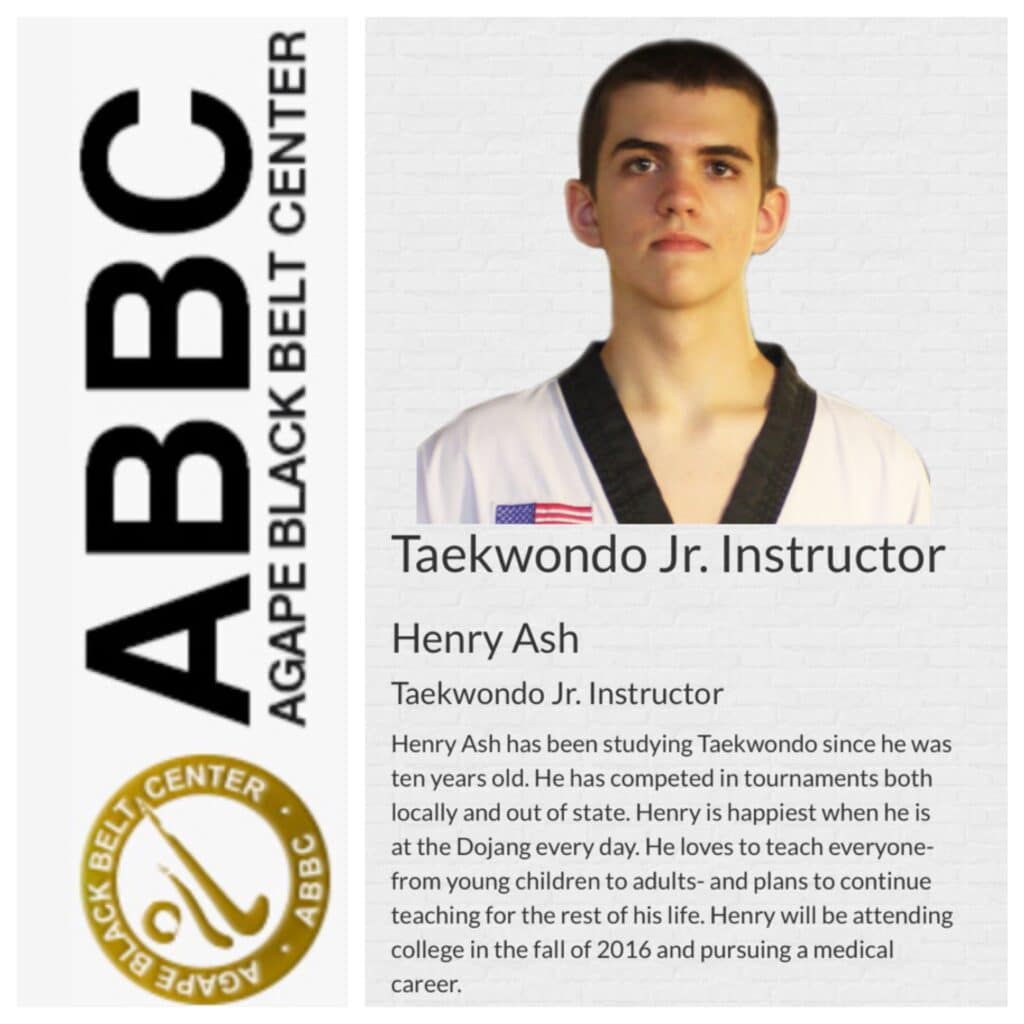 I cannot distinguish what has been a more powerful change in my son since he began classes at Agape- the physical transformation or the confidence that is with him in everything he does. The school is hard to describe, and I highly suggest a visit and a trial class. There's just no way to convey the awesome-ness of Agape. You just have to see it for yourself!
M

rs. Connie Ward Ash